I'm a big fun of Henrik Mårtensson , and this time he comes with a couple of pics that made me laugh.
why do you wrap scrum over eXtreme Programming while XP has all you need?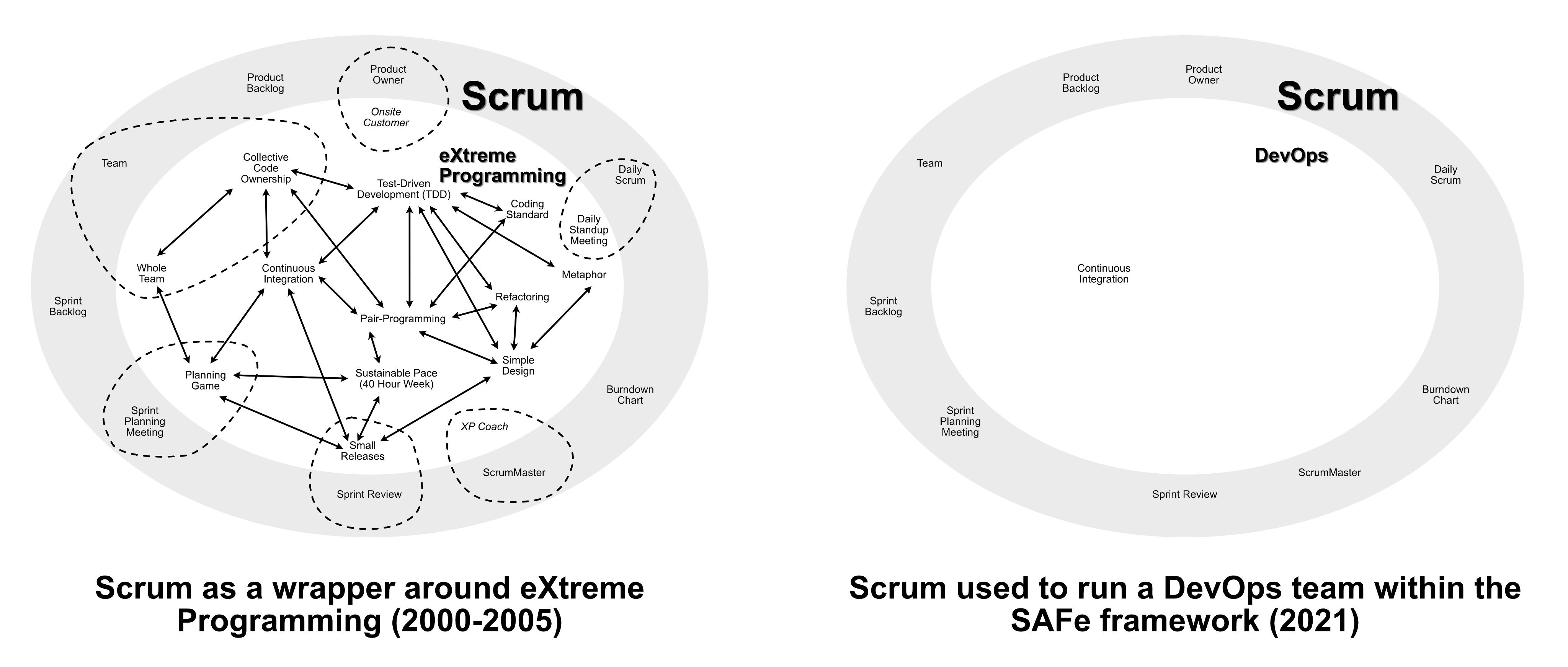 and this other one:
Why eliminating the short, information rich feedback loops is considered a good thing?